We sell new and used tack for gaited horses, sourced in Peru and North America. We will add more items to this page so please check back -- we carry a wide range of accessories. No tax on items shipped to US residents -- For items sold in Canada must add 5% GST. Email for a quote on shipping to your location.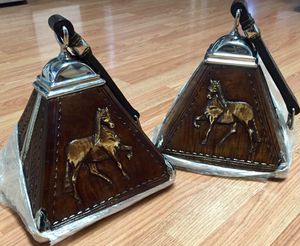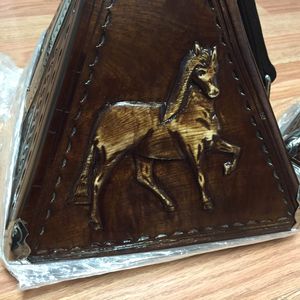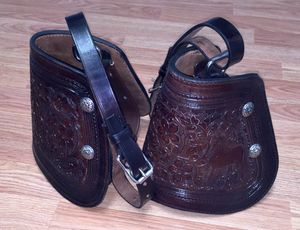 All new complete braided rawhide headgears come with a braided halter, braided headstall, braided reins, braided dropped noseband (bozalillo) and an eye cover (tapa ojos) in style pictured. Tapa ojos is hand-carved leather with braided tie string. All headgears are hand-made rawhide one of a kind items. Decorative pieces are stainless unless otherwise noted. They are low maintenance and will stay bright. 
Complete new saddles come with a hand woven wool saddle pad (jerga), hand-carved hardwood stirrups, saddle, cinch, contra cinch, stirrup straps, double thickness tailpiece (guarnicion), and other options as noted on individual saddles. All trim is stainless unless otherwise noted. Saddles are hand-carved one of a kind items, however the central theme (floral, birds, horses or custom choice) is able to be matched more or less if two saddles are ordered. Leather stirrups are available in place of the wood ones or in addition to them (extra cost).